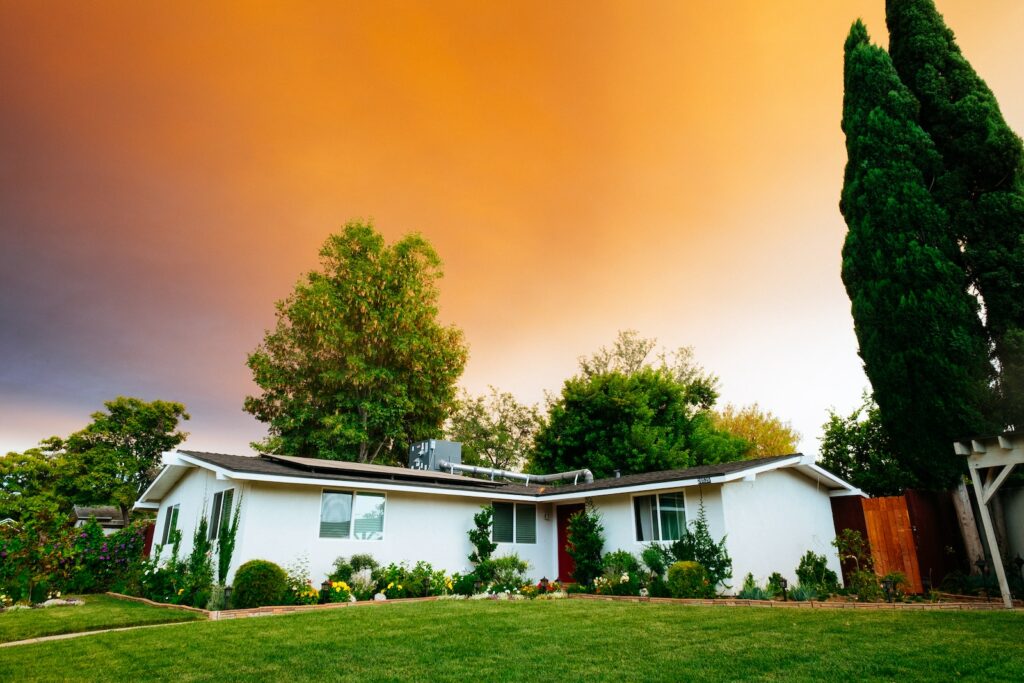 Terrell Hills, Texas is a thriving community that boasts a high quality of life. Located in Bexar County, Terrell Hills offers a rural feel while still being close to the amenities of San Antonio. With a population of just over 5,000, Terrell Hills is a tight-knit community that values its residents and offers a variety of activities and attractions.
One of the reasons why Terrell Hills is such a desirable place to live is its strong economy. The area has a low unemployment rate and a high median household income, making it an attractive location for professionals and families alike. Additionally, Terrell Hills offers a variety of entertainment options, including restaurants, shopping, and nightlife. For those who enjoy outdoor activities, the community is home to several parks and recreational areas, including the Terrell Hills Community Park and the San Antonio Country Club.
Terrell Hills: A Thriving Community
Location and Demographics
Terrell Hills is a suburban community located five miles northeast of downtown San Antonio in central Bexar County, Texas. The community was named after Frederick Terrell, who promoted the area as a residential addition in the late 1920s. According to the 2020 U.S. Census, the population of Terrell Hills is 5,324, with a median age of 44.9 years. The community is predominantly white, with a Hispanic population of 15.6%. The per capita income in Terrell Hills is $67,366, and the median household income is $131,250.
Real Estate and Housing
Terrell Hills is known for its beautiful homes and tree-lined streets. The community features a mix of architectural styles, including Mediterranean, Spanish, and traditional Texas ranch-style homes. According to Corie Properties Group, the median home price in Terrell Hills is $1,045,000, with an average price per square foot of $327. The community offers a range of housing options, from historic homes to new construction.
Community Amenities
Terrell Hills offers a variety of amenities for its residents. The community is home to the Terrell Hills Police Department and the Terrell Hills Fire Department, providing quick response times in case of emergency. Terrell Hills is also home to the Terrell Hills City Hall and the Terrell Hills Public Library. The community features several parks, including the Harry B. Orem Park, which features a playground, picnic areas, and a basketball court. The Terrell Hills Swimming Pool is a popular spot for residents during the summer months. The community is also located near several shopping centers, restaurants, and entertainment options.
In conclusion, Terrell Hills is a thriving community that offers its residents a high quality of life. With its beautiful homes, tree-lined streets, and range of amenities, Terrell Hills is an ideal place to call home for those looking for a suburban lifestyle with easy access to the city.
Education in Terrell Hills
Terrell Hills is a highly-educated neighborhood, with a graduation rate of 96.6%, compared to the state of Texas average of 76.2% and the national average of 81.8%.
School Districts
Terrell Hills is served by the Alamo Heights Independent School District, which is known for its excellent academic programs. The district has four schools, including two elementary schools, one junior high school, and one high school. The district's high school, Alamo Heights High School, has consistently been ranked among the top high schools in Texas by U.S. News & World Report.
Private Schools
Terrell Hills also has several private schools, including Saint Mary's Hall, which is a coeducational, college-preparatory school for students in grades K-12. The school has a diverse student body, with students from over 50 countries. Another private school in the area is Keystone School, which is a coeducational, college-preparatory school for students in grades K-12. The school offers a rigorous academic program and has a strong focus on community service.
Overall, Terrell Hills offers a variety of educational opportunities for students of all ages. Whether you choose to enroll your child in a public or private school, you can be confident that they will receive a high-quality education in this thriving community.
Recreation and Entertainment
Terrell Hills offers an abundance of recreational activities and entertainment options for its residents and visitors. From parks and trails to shopping and dining, there is something for everyone in this thriving community.
Parks and Trails
Terrell Hills is home to several beautiful parks and trails that offer a peaceful escape from the hustle and bustle of everyday life. The Harry B. Orem Park is a popular spot for families with its playground, basketball court, and picnic areas. The Terrell Hills Park is another great option with its walking trail, tennis courts, and open fields for sports and games.
Shopping and Dining
Terrell Hills is known for its unique shopping and dining options. The community has a variety of locally-owned boutiques, antique shops, and specialty stores that offer one-of-a-kind items. The dining scene in Terrell Hills is equally impressive, with a range of restaurants that cater to different tastes and preferences. Whether you're in the mood for classic Tex-Mex or upscale Italian cuisine, you're sure to find something to satisfy your cravings.
Annual Events
Terrell Hills hosts several annual events that bring the community together and offer fun for all ages. The Fourth of July Parade and Celebration is a beloved tradition that includes a parade, live music, and a fireworks display. The Terrell Hills Wine and Art Festival is another popular event that features local artists, live music, and wine tastings from some of the best wineries in the state.
In Terrell Hills, there is never a shortage of things to do and see. Whether you're looking for a relaxing day in the park or a night out on the town, this community has it all.
Healthcare and Safety
Terrell Hills is a community that values the health and safety of its residents. The city offers a variety of healthcare facilities and emergency services to ensure that residents receive prompt and quality care when needed. Additionally, the crime rate in Terrell Hills is relatively low, making it a safe place to live.
Medical Facilities
Terrell Hills is home to several medical facilities, including the Terrell Hills Medical Plaza, which offers a range of medical services, such as primary care, pediatrics, and dermatology. The facility has highly trained medical professionals and state-of-the-art equipment to provide residents with quality healthcare. Additionally, the nearby Alamo Heights Medical Group offers a variety of medical services, including cardiology, podiatry, and gastroenterology.
Emergency Services
In case of an emergency, Terrell Hills residents can rely on the city's emergency services. The Terrell Hills Fire Department provides fire and medical emergency services to the community, and the Terrell Hills Police Department ensures the safety and security of residents. The city also has a 911 emergency response system that residents can use to report emergencies.
Crime Rate
Terrell Hills has a relatively low crime rate compared to other cities in Texas. According to NeighborhoodScout, the city's crime rate is 84% lower than the state average. The city has a proactive police force that works to prevent crime and keep residents safe. Additionally, the city has a Neighborhood Watch program that encourages residents to be vigilant and report any suspicious activity.
Overall, Terrell Hills is a safe and healthy community that provides residents with quality healthcare and emergency services. The city's low crime rate is a testament to the efforts of the police force and the community to maintain a safe and secure environment for all residents.